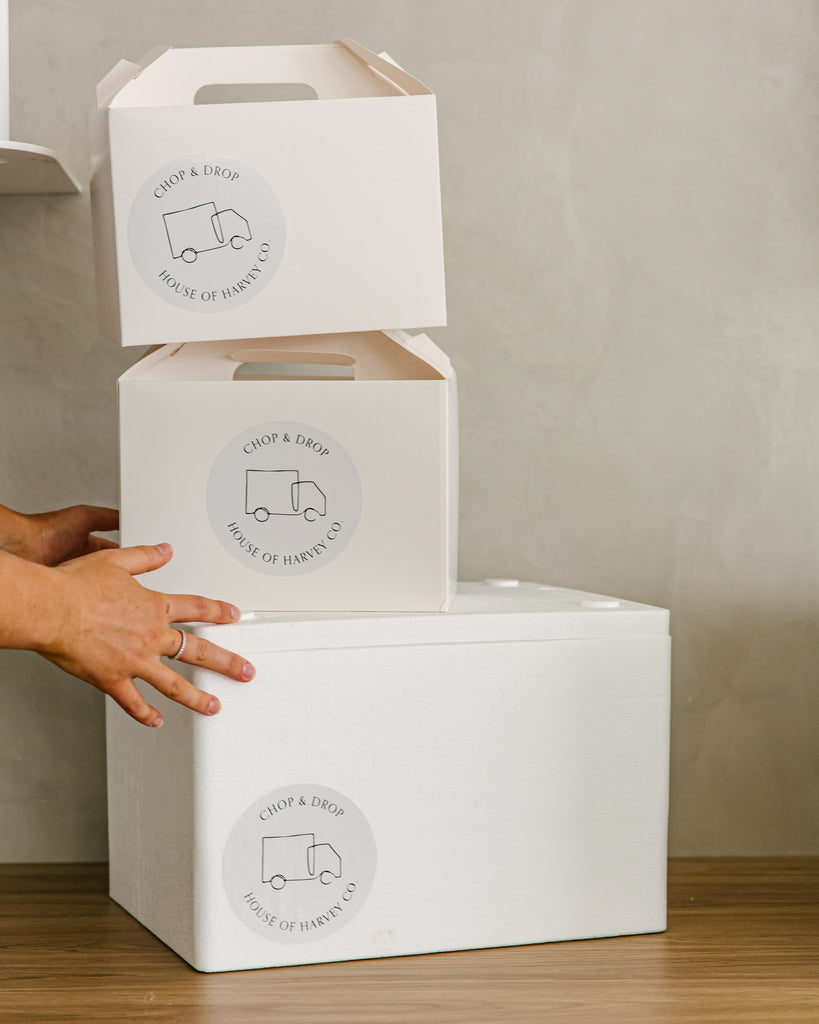 Chop n Drop Christmas Edition
$95.00
Let's face it... we've all been hanging out for this year's Christmas celebrations! And we all deserve to enjoy it. If you're looking for a stress-free, mess-free and cost effective solution to your catering this Christmas, we've got you covered.
Our Chop n Drop, Christmas Edition comes Vacpac'd and ready for you to simply warm, mix, dress and serve.  All you need is some serving platters, and 4 pots of boiling water. Yes, it's that simple!
With an entirely Gluten Free menu, including your Dessert, this Christmas Menu is sure to solve all the headaches that come with catering for a big crowd. 
TO SHARE

Fresh Local Prawns & Oysters w Dill & Jalapeño Mignonette + Tartare | GF & DF
Eye Fillet of Beef w Horseradish Crème Fraiche | GF
Turkey Ballantine, Mango Chilli Stuffing w Warm Green Mango Salad | GF
FOR THE SIDE
Brussel Sprout, Green Bean Caramelised Onion & Crispy Pancetta Crumb | GF
Roast Cauliflower, Toasted Pistachio & Pomegranate Salad | GF, DF, Vegan
Baked Leatherwood Honey Baby Carrots w Goats Curd & Dukkah | DF
SOMETHING SWEET
Citrus Mascarpone, Pink Peppercorn Shortbread, Honeycomb, Figs & Raspberries | GF
Please Note:

Minimum of 6 servings per order
Price is per person. Add QTY to cart, as the number of servings you require. e.g. 10 guests = qty of 10.
All orders to be collected from our premises from 8am until 12pm on the 24th of December 2021.
Orders close on the 21st of December.
All customers will be sent an email with collection info after making this Order.