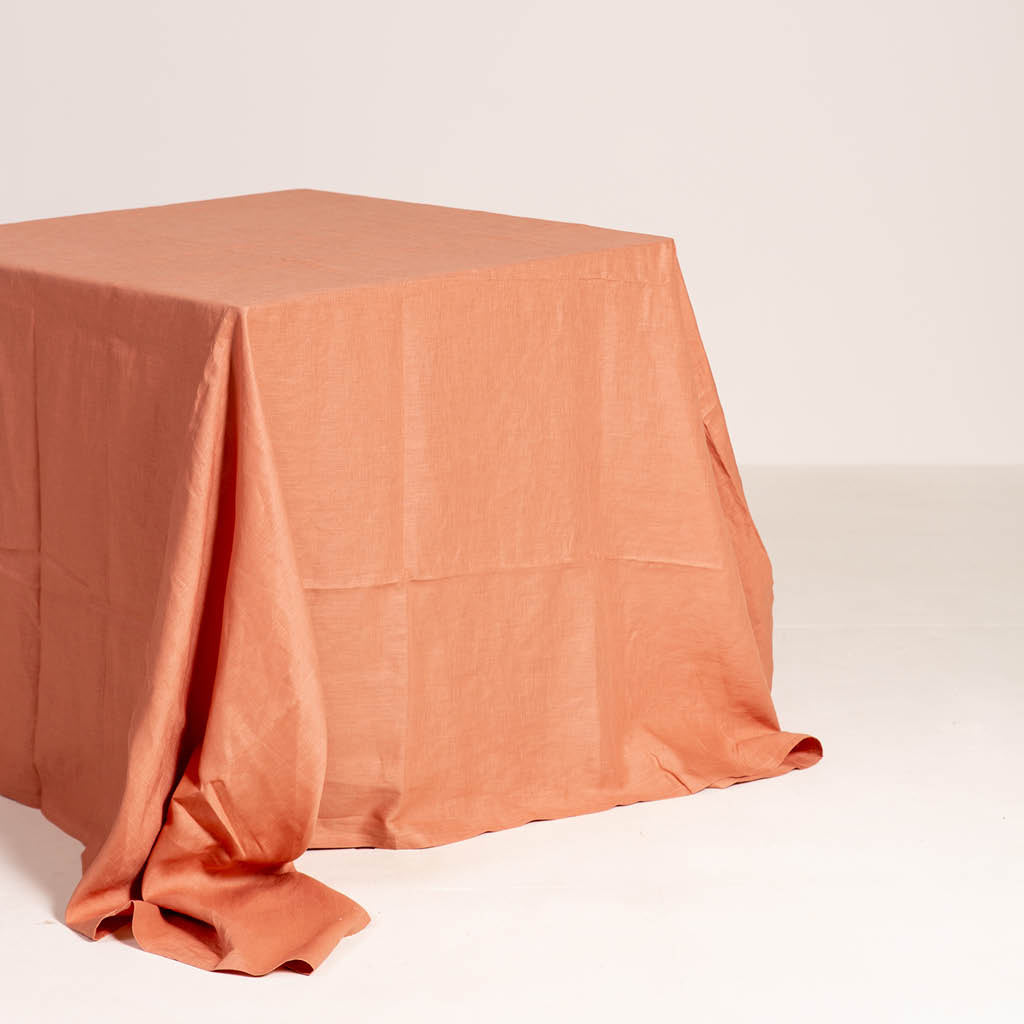 Clay Linen Table Cloth XL
$149.00
Our range of Linen Table Cloths are designed with covering all four sides of your table in mind.
The XL Size, with a length of 6.6m and a width of 3m, this cloth covers all four sides of the tables. With 6.6m of length, you can cover two 2.4m Tables in a row, and therefore requiring only 1 cloth per 2 tables. Or 1 cloth per 2.5 1.8m tables.
XL Dimensions: 3m (W) x 6.6m m (L)
Price includes a Dry Cleaning charge of $79 per XL Cloth.
Available in White, Beige, Natural, Charcoal, Olive, Ballet, Toffee, Baby Pink, Clay & Melon. Custom colours can be made on request.