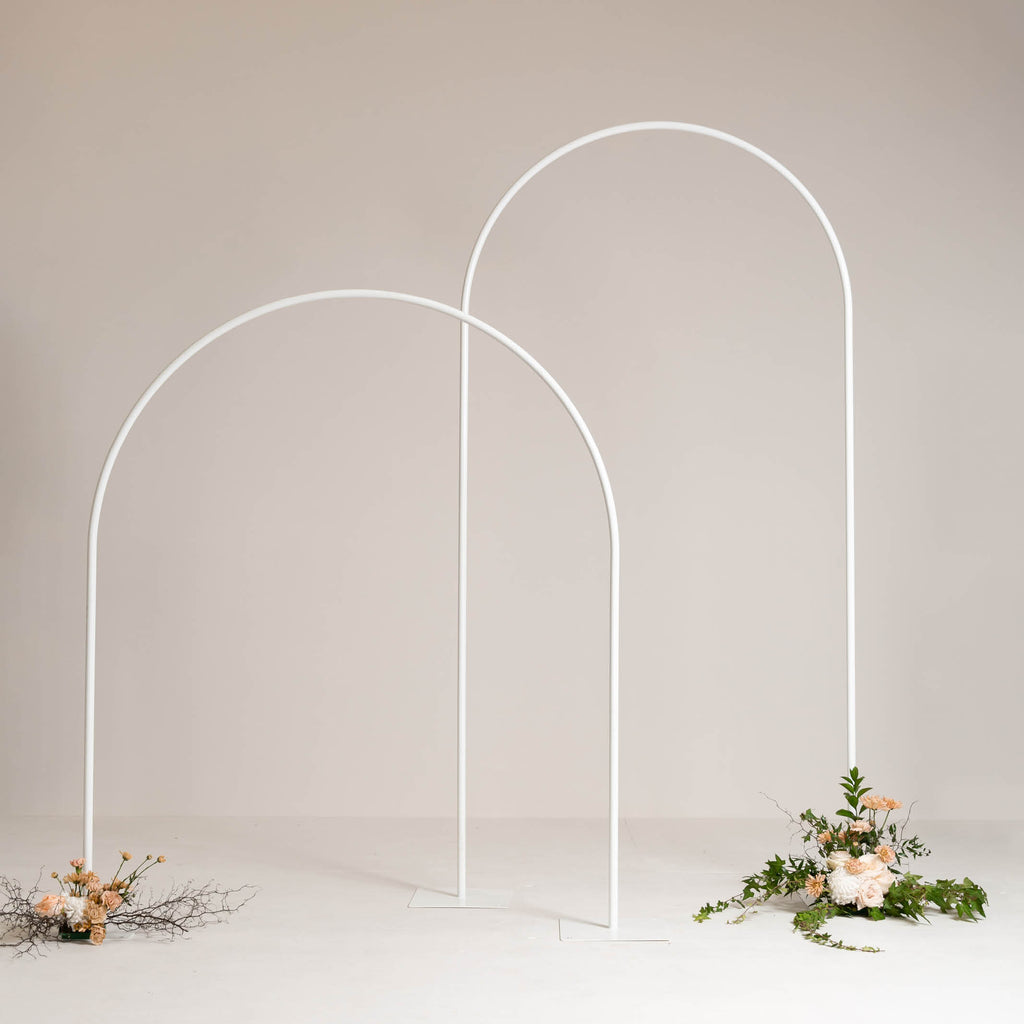 White Double Arch Arbour
$190.00
Decorate this Double Arch Arbour set with florals for a stylish statement for your wedding. Also suitable for balloon installations or styled on its own.
This item comes apart in pieces, for easy transport.
Dimensions:
Small 150 (W) x 180 (H)
Tall 120(W) x 240(H)
Also available in Latte & Black
Please note, this item is not suitable for wet weather as it can cause rust. Please also ensure that all instruments used to adhere floral arrangements to our metal frames are done so with a layer of protective material to avoid damage.